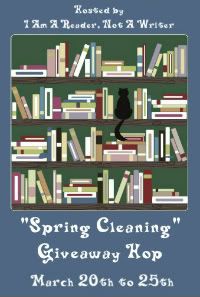 I just cleaned out my bookshelf, so I had plenty of prizes to choose from for you guys!
Unfortunately; since I am paying for shipping myself;
this giveaway is US only,
I am VERY sorry to my international followers; BUT I will have future giveaways where you can participate, so
follow me and stay in the loop!
So what kind of prize will you get here? Well, someone will win TWO books from me!
1. Life as We Knew it by Susan Beth Pfeffer
AND
2. The Dead and the Gone by Susan Beth Pfeffer
So just to be clear, ONE person will get BOTH books. Make sense?
Now, here is how you can enter to win!
Just fill out the Rafflecopter form below!
The only
MANDATORY
entry is that you follow me by e-mail; everything else will get you
EXTRA
entries! :)
a Rafflecopter giveaway
And now, hop along to the other blogs by clicking
HERE
.
Thanks for stopping by, and good luck!